The New World : WhatsApp Marketing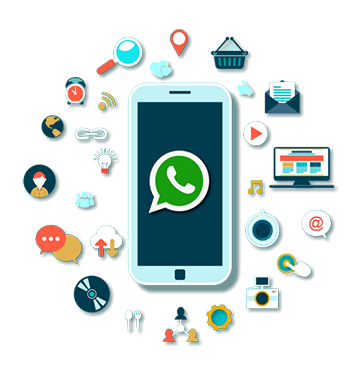 The role of WhatsApp Marketing as a primary digital channel is growing so fast. Since our world in the present and future moment is being transformed into the digital cloud.
Now more than ever, companies are heading toward digital marketing. They are competing with each other on building a stronger presence on social media. Companies need to present themselves directly where their customers are found. Therefore, any marketing tool that can be created to help them deliver their marketing messages or enhance their sales force is a plus. 
Whatsapp Marketing is the use of the company's WhatsApp business accounts to build a strong connection with their customers through one to one conversations and after that, promote their products. Moreover, companies can use WhatsApp Business API to connect the system to their number. This feature will allow them to provide extra services to their customers.
How do marketers use whatsApp Marketing ?
WhatsApp application includes lots of features. Which allow marketers to create and implement rich WhatsApp Marketing Strategies. Moreover, with the help of Massejli Panel Features, businesses can create a strategic WhatsApp Marketing Automation Chanel for their customers. In addition, qualities such as immediacy and precision in terms of reach make this app the ideal way to engage with customers. Below you can find the features of the application:
Communicate with your customers directly and in real time
Know your audience's opinions.
Provide personalized marketing channel
Spread your proposals, promotions, and news
Support the chat with multimedia content to send directly to the customers such as catalogs, brochures, videos, audios, links, PDF files and all kinds of information.
Enables you to create groups of up to 256 members
Create, through groups, a unique opportunity to held a direct consultations and focus group studies.
Organize events, through groups, with your existing clients or company employees (internal marketing).
READY?
Whatsapp Marketing TODAY !
Our clients typically get a 200% increase in conversion rate through their whatsapp business